The Lawn Canggu
If you looking for that perfect slice of paradise that offers you that low key, low down, tropical vibe, this is the place. Set right at that trillion dollar view point in Canngu, it's all ocean, waves and sand for the eye to see. Tai Graham, one of the partners that gave you SingleFin, has...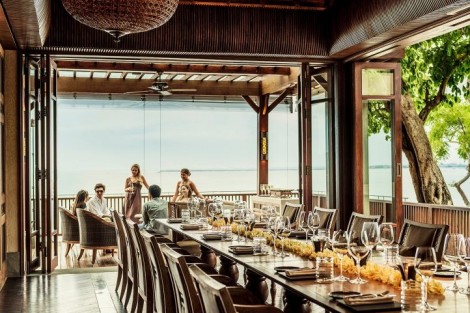 Four Seasons-Sundara
The beautiful view on Jimbaran bay will transport you! Begin your brunch experience by trying their extensive and unlimited selection of starters inspired by Italy and Japan and bring your experience to a close with the amazing Bomba Alaska…you will be in for a show! Many of their products come from their own Sundara farm...
St Régis- Boneka Restaurant
Luxury at its best! Make sure you get there for 11 am so you can enjoy a complimentary cocktail at the King Cole Bar before heading to the Boneka and indulge in a decadent brunch choosing from their premium "a la carte" menu - a lobster omelet or a little caviar…then you move on to...
Sofitel Nusa Dua Beach Resort- Cut Catch Cucina
200m2 of food heaven! An impressive choice of all the best food you can get from around the world. Mediterranean tapas, crustacean bar, Meat BBQ, pasta bar, pizza and tart counter, Chinese and Japanese buffet and a "Willy Wonka" dessert paradise. Make sure you start with the appetizer menu…small dishes that will be brought directly...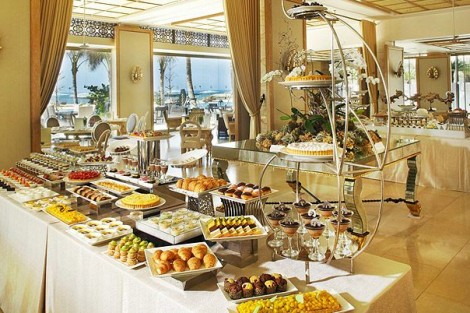 Mulia – Soleil Restaurant
This place is outstanding on all points: food, service and its spectacular view! Listing the dishes would definitely take too long…only think lobsters, crab, lamb, foie gras or oyster and your wish will come true..