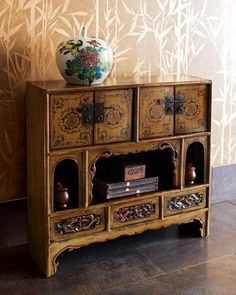 LeMari
A designers showcase of an eclectic range of antiques, artifacts and decorative items that have been hand picked throughout the Indonesian archipelago and beyound. Expect to be awed by its wide collection of pieces. The price range runs between the affordable and the ka-ching. What truly sets this shop apart it the unique quality of...
Kuluk Gallery
If your looking for the one of a kind, collectable, to round out your curio cabinet, start here. Full of Bali's truly one of a kind artifacts and hand made gems, you'll find a range of museum quality wonders from lost temple artifacts, ikat ritual textiles to batik tulis. They have three location, as well...
John Hardy Ubud Work Shop and Showroom
This eco- friendly 'wonderdom' of creation just twenty minutes outside of Ubud is a must see! Wander through the bamboo and thatched roof, low impact, 400 acre workshop and showroom set amongst a rice field and farms that Bali is known for. Be dazzled by its creativity and creation to the point where you might...